IS IT TIME?
Okay, repeat after me: There's no time like last time, and now is about to be the last time of next time. Still following? Good.
If you are like most Singaporean homeowners, you and your spouse would have a combined income of around S$6,500 and above, residing in a BTO or resale HDB flat.
Before you can even consider upgrading, you must have first met the Minimum Occupation Period (MOP) mark of 5 years.
Now, let's say you decide to hold on to your HDB flat for a secure, slow rise in resale value. Not a bad idea, but that means you won't be able to take advantage your property's appreciation until you decide to cash it out by selling…
Ever since the cooling measures in 2012, HDB market has been cooling down. Take a look at HDB's performance in 3rd Quarter 2018:
SOURCE: HDB.gov.sg
And when that time comes, upgrading will be all the more out of reach – unlike your flat, private properties would have appreciated.
Remember, as long as you've used your CPF to service your loan, your accrued interests continue to run. If you have no idea what this means, please check this out:
If you did make the leap to upgrade, you can always refinance your loan, with the option of utilising the profits from your private property appreciation in value.
Suddenly, selling today and switching to other properties that can give you more potential seems like a no-brainer.
Long story short, your money is locked up, and you're losing money to interest, a veritable silent killer!
If you wish to find out how to unlock your cash from your current property, click on this link below!
It's still now, but it won't stay now for long…
Hindsight is a cruel teacher…
You work hard for your money – shouldn't it work harder for you?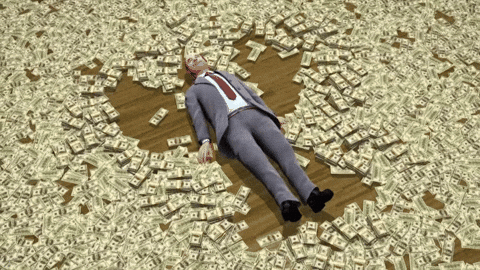 HOW TO TAKE ACTIONS?
You're still reading. That must mean you have questions, so let's clear the confusion. Most HDB owners find upgrading daunting because it can be quite a complex, confusing process.
Let me break it down for you. First, an acronym Master Class: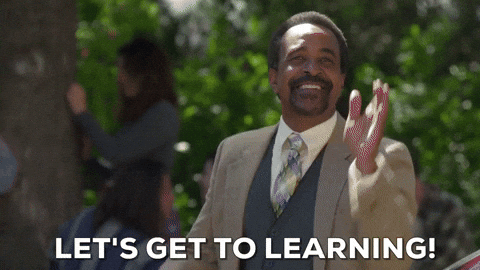 TDSR – Total Debt Servicing Ratio
Private home owners have to comply with the TDSR. Simply put, you may only use up to 60% of your income to service your loan. This is just one of the factors to help you decide on your budget for your next home.
LTV – Loan To Valuation
This is how much you can borrow from the bank to pay for your property. As it stands, the LTV is now capped at 75%. You can only take a bank loan of S$750,000 for a S$1,000,000 home, which means you'll have to have at least S$250,000 in cash and usable CPF for the balance.
ABSD – Additional Buyer's Stamp Duty
If you decide to buy an additional property (good for you, you must be doing well!), then you'll incur ABSD, which is an extra 12% of your next property's value.
Clear? Now let's jump into the 3 most likely scenarios you'll be facing.
1. Selling your HDB flat before buying a private home
The situation: This is the most clear-cut way, but timing is crucial. To avoid your new property from becoming your second property (in which case you'd have to pay an ABSD, or additional buyer stamp duty of 7%), you'll have to first complete the sale of your HDB.
Our take: Secure the sale of your HDB flat first. This is crucial. Plan your timeline carefully – estimate your selling period, give a buffer for unexpected crop-ups and make sure your next purchase will remain available.
2. Buying a second private home, and keeping your HDB for rent
The situation: You have some extra cash, you'd like to upgrade to a condominium, but you'd like to hang on to your HDB flat, renting it out as a secondary source of income. In this case you'll be hit with the full suite of acronyms – TDSR, LTV, and ABSD. Remember, these apply to both your properties, which means your housing loan repayments in total must come within 60% of your income.
Our take: 2 homes are always better than 1, but sit down and do the math. Will your rental yield be high enough to cover the cost of at least your HDB repayment? Does it cancel out your 12% ABSD (15% if it's your 3rd property or more) in the long run?
3. Upgrading to an EC (Executive Condominium)
The situation: You don't like risk, and you have patience. All you have to do is apply for an EC with HDB, then present your bank a copy of a signed undertaking to HDB committing to complete the sale of your existing property within a stipulated period. The second step reverts you to a couple without existing home loans, absolving you from TDSR, LTV and ABSD. Simple!
Our take: There's nothing wrong with being practical, but there are some factors to consider: ECs tend to have a lower resale value, and you are subject to the same 5-year tenure before you can sell it, just like your HDB flat.

UNDER$TANDING YOUR OPTION$
Naturally, before making any life-changing (yes, upgrading your HDB flat is life-changing) decisions, you need to make sense of your dollars. Always keep up-to-date with the latest cooling measures from the government, or simply like our Facebook page for the latest real estate updates!
Can you shoulder an ABSD on top of your basic buyer stamp duty? For illustration, if your second property costs S$1,000,000, your extra costs includes your stamp duty (4% of S$1,000,000 – S$15400) and your ABSD (12%), which works out to $144,600.
Once your downpayment and regulatory fees are done and dusted, there's the challenge of servicing your housing loan! Does your income and resultant TDSR for your dream home match up?
Don't get caught in a situation where you have sold your HDB flat only to realise you cannot afford to upgrade. There is always the danger of being left homeless to a lack of, or poor timeline planning, or having to slash your price because you bought your next property first. In this scenario, your ABSD goes up in smoke, and you make a loss on your HDB flat. when this is a very pricey mistake that will cost you dearly.
ARE YOU READY?
Look, buying a home isn't something that happens every day, unless you're Warren Buffett. It is daunting, it is perplexing, it takes time. But we've put the years tears and sweat into figuring it out so you don't have to.
As asset restructuring experts, we take great pride in being the safety net for our clients, saving them from the pitfalls of upgrading or downsizing, helping them realise their dream homes and achieving more than they ever imagined.
Some of them happy faces after successful assets restructuring:
We will guide you through your property adventure, and like any good instructor, we'll check your blindspots for you!
If this article has begun to give you some confidence, take the next step and contact us for tips on your next step.

You may click below to get a complimentary financial assessment!

We're Welcome Home. We're real estate experts who will guide you every confusing step of the way to your new condominium.
Give us a call, and join us on a real estate walk – we'll buy the coffee!
Silver Lim 91477454
Louise Lim 91284293
Like us at: www.facebook.com/welcomehomepropertysg/
Instagram: www.instagram.com/welcomehomesg